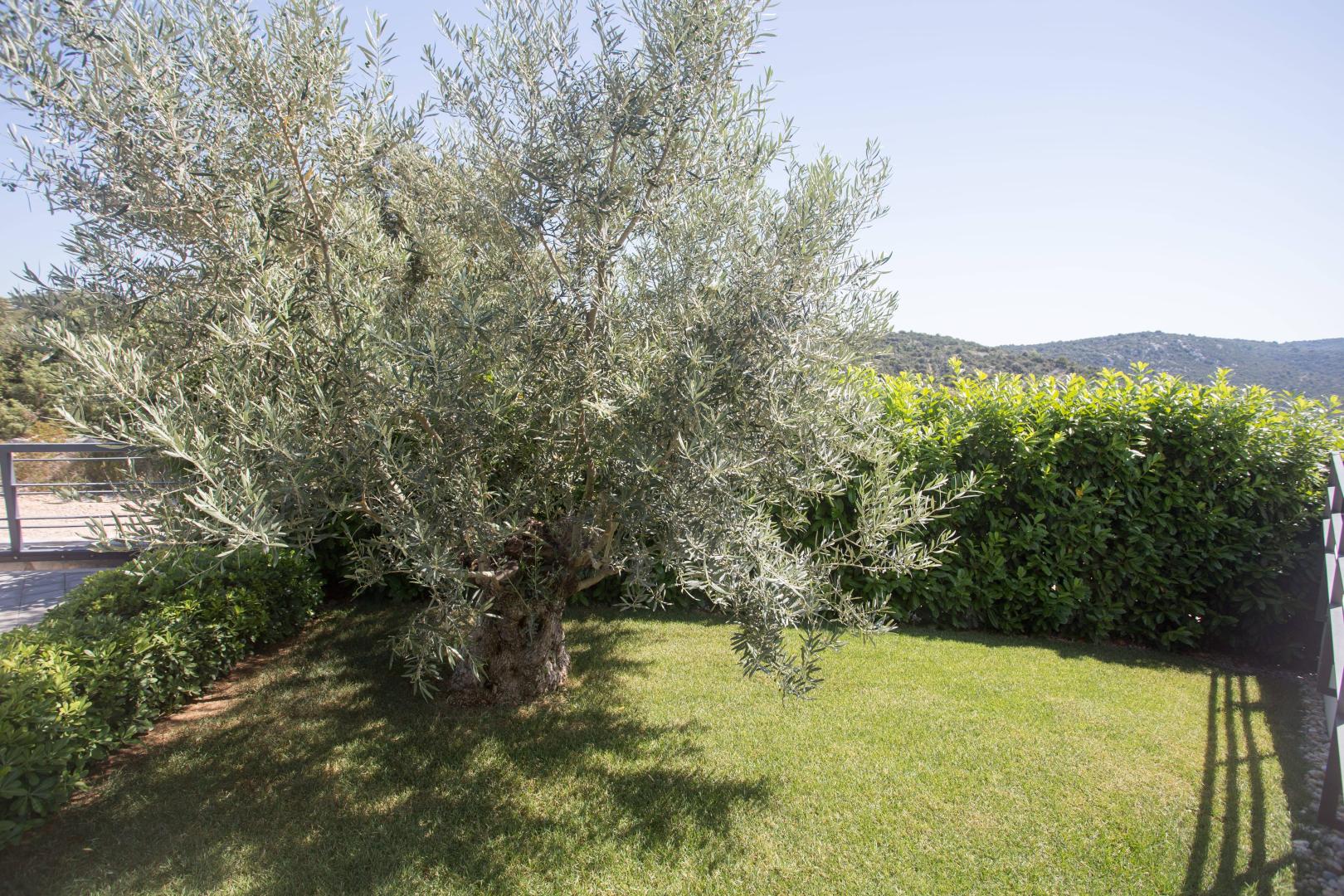 Local recommendations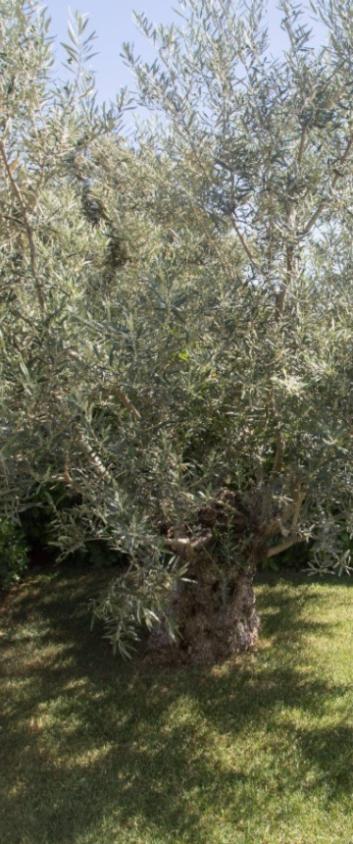 Traveling is connecting
Traveling never means just passing through some place, but getting lost in its streets, saying hello to the locals, seeing how they live, what they laugh at, what makes them angry, and how they prepare food. We have prepared for you a selection of nearby destinations that are definitely worth experiencing during your stay.
What to see
The nearest larger cities to visit are Split and Trogir. A little further and more suitable for a one-day trip (but totally worth it!) are Šibenik and Krka National Park. All these places are less than 80 km (49.7 mi) from us.
Split
Its beauty and importance was recognized 1700 years ago by the Roman emperor Diocletian when he decided to build a palace for his retirement. The palace today forms the heart of the old town. Split is the second largest city in Croatia with over 2,700 hours of sunshine per year, rich in archaeological monuments and natural heritage for all those who prefer sports activities on their vacation.
Trogir
Trogir's Old Town is under the UNESCO protection (just like Split) due to its rich history woven into Romanesque and Renaissance architecture and it was one of the centers of European humanism in Croatia. Get lost in the maze of its medieval streets and refresh yourself with a rich culinary offer. From Trogir, it is easy to reach the islands of the Dalmatian archipelago and see the Blue Grotto on a day trip by speedboat.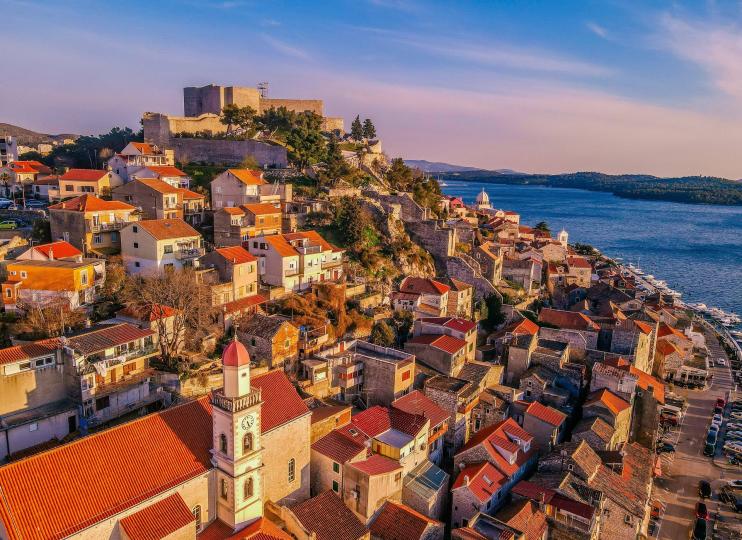 TZ of the city of Šibenika
Šibenik
Šibenik is one of the most beautiful medieval towns on our coast, which rests on the rocks from which it was built. This city is full of incredible historical sites (protected by UNESCO), beautiful coastal towns and quaint streets and squares. At the same time, it is a lively city with a rich world of cultural events and music festivals.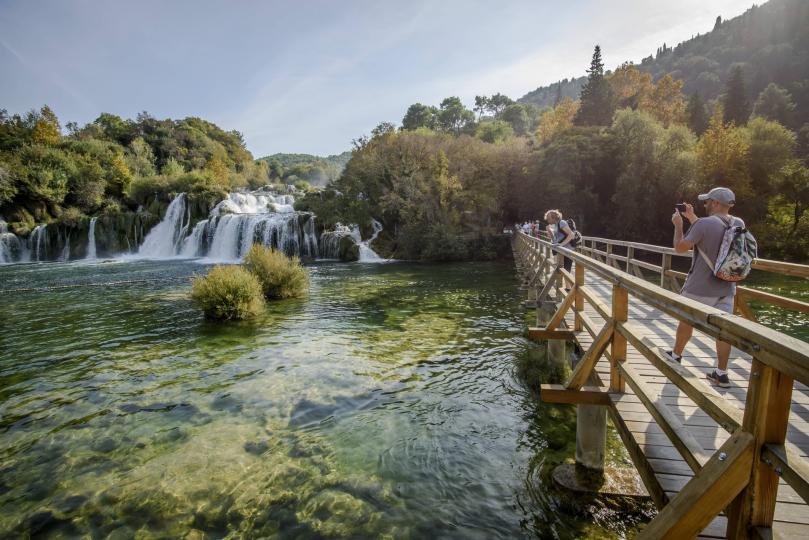 NP Krka press-kit
Krka national park
Krka National Park is not far from Šibenik and is one of the seven national parks in Croatia, known for its lakes and waterfalls. Visit the Krka monastery built above the Roman catacombs, as well as the enchanting island of Visovac with the Franciscan monastery from the 15th century. This visit is a nice change of scenery if you want to take a break from old towns.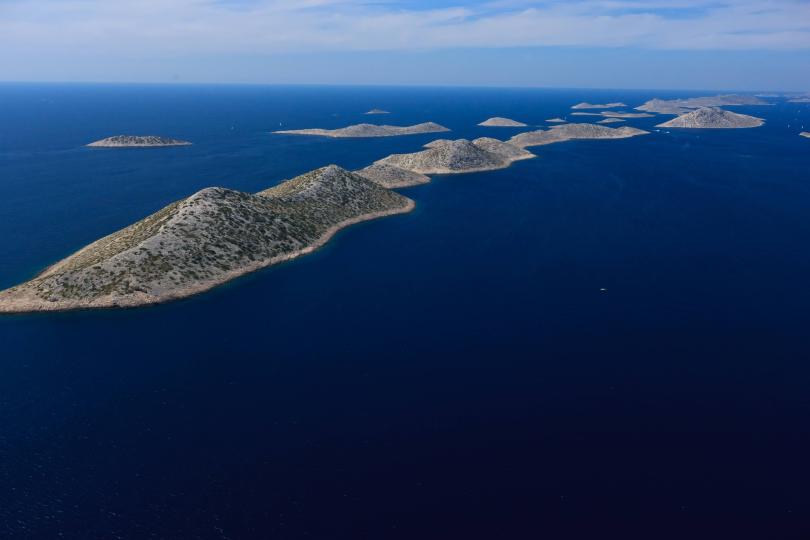 Photos provided by JU "Kornati National Park"
Nacionalni park Kornati
Kornati Islands are the largest group of islands in the Mediterranean, made of 89 islands, islets and rocks. The islands are interspersed with dry walls that witness the harsh life of locals in the past. Kornati Islands is an ideal destination for all those looking for a sunny oasis and pure, untouched nature. Near the Kornati National Park is the Telašćica Nature Park, which can be reached by boat from Vinišće. Kornati National Park itself can be reached by a private boat or in by renting an excursion boat.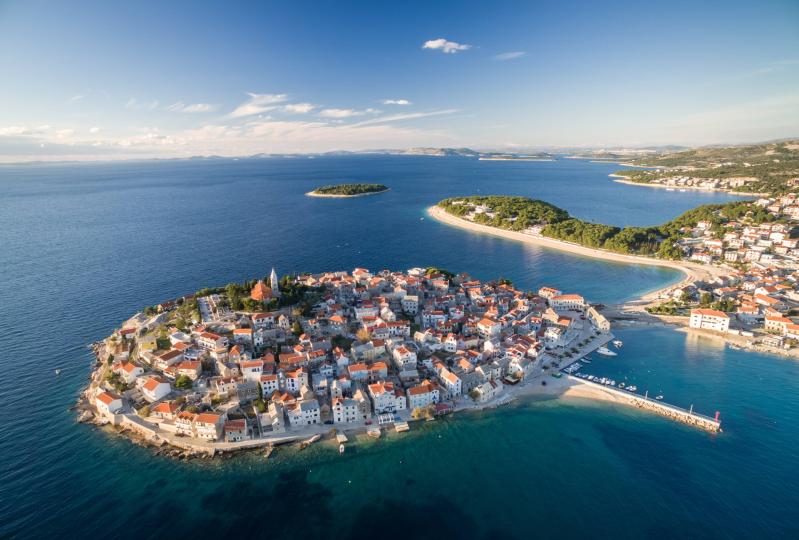 Autor Dreamdivision, source TZ Šibensko-Kninske županije
Primošten
Primošten, once an island and now a peninsula, is a typical Mediterranean town, surrounded by seven smaller islands. Its stone streets with small stone houses preserve two beautiful churches from the 15th and 17th centuries. If you enjoy sports activities, along the beautiful beach you can play tennis, table tennis, enjoy parasailing, ride a jet ski, and play beach volleyball or mini golf.
Primošten is the perfect place for beach lovers because the entire peninsula is surrounded by beaches, which allows everyone to find the right one for themselves - from ones surrounded by reefs and untouched nature to pebble beaches with straw umbrellas where you can have your favorite drink in a beach cafe.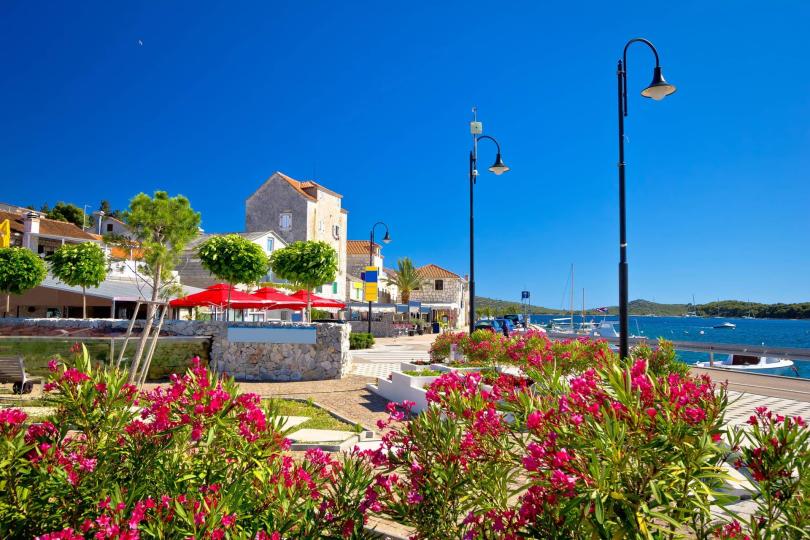 Rogoznica
Rogoznica is a small town located on a peninsula that divides the bay into two parts. Rogoznica has two valuable cultural and historical monuments: the medieval church of St. Nicholas and the church of St. John of Trogir. The place is known for nautical, coastal and maritime tourism, so don't miss visiting the Frapa marina, one of the most beautiful in the entire Mediterranean, or the Dragon's Eye, a unique lake around which numerous legends are tied.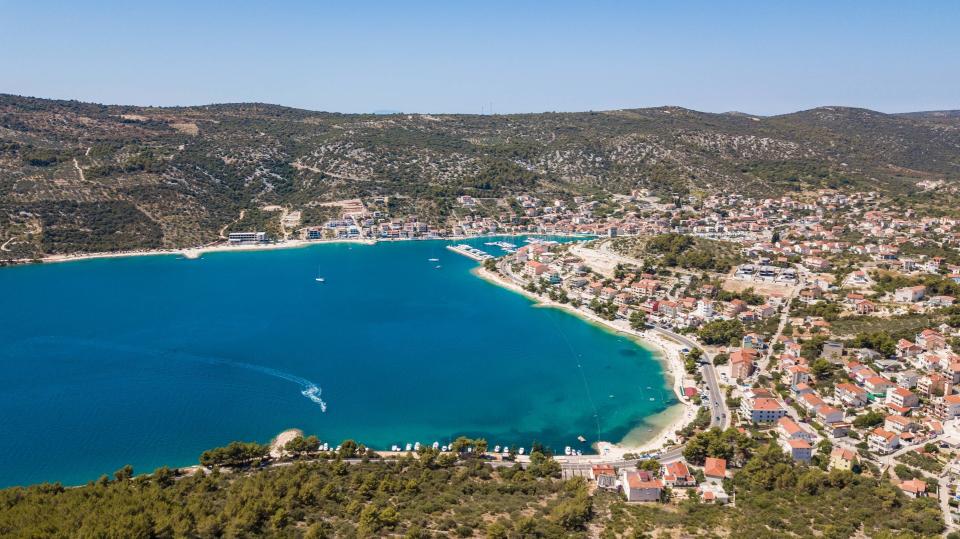 Author Dino Caljkusic
Marina
Marina is the center of our municipality, which has a total of about 5,000 inhabitants. The local population have had a tradition in fishing and agriculture for a long time, which is confirmed by 100-year-old olive trees on the surrounding hills that yield top quality oils. Other landmarks include protected archeological sites with Roman villas and natural caves.
What to do
Eat and drink like the locals!
The Dalmatian cuisine has all the elements of the Mediterranean diet which, in addition to the daily intake of fruits, vegetables and fish, also includes high-quality olive oil. In Dalmatia, there is no rush at the table, the point is to relax, enjoy every bite, connect through conversation, story, laughter and a glass of local wine. If you want an authentic experience, look for restaurants that primarily focus on Dalmatian or Mediterranean cuisine, or smaller family restaurants. Remember, you can always ask for recommendations from the locals.
Visit local markets
We definitely recommend a visit to markets because they are the soul (and stomach) of cities. Find seasonal foods, exchange a few words with the sellers, because if you have a little charm, you can get a few extra pieces. And in order to succeed...
...learn a few basic expressions in the Croatian language
English is spoken quite well in Croatia, but it is good to have some phrases ready for everyday situations.
Hello and Goodbye – Bog
Good morning – Dobro jutro
Good day – Dobar dan
Good evening – Dobra večer
Goodbye (more formal) – Doviđenja ("đ" like "dg" in "fudge")
Yes – Da
No – Ne
Nice to meet you – Drago mi je
Sorry – Žao mi je
Excuse me – Oprostite
Please – Molim
Thank you – Hvala (definitely learn this one!)
I don't understand – Ne razumijem
Do you speak English – Govorite li engleski?
How much is this? – Koliko je to?
Forget navigation and get lost ... on foot or by bike!
Whether you are an amateur or a professional, you will certainly enjoy walking or driving through the forest or along the sea. This might be the best way to experience the ambiance, buy local wine or olive oil and relax in the shade of pine trees on a secluded beach.