Location and contact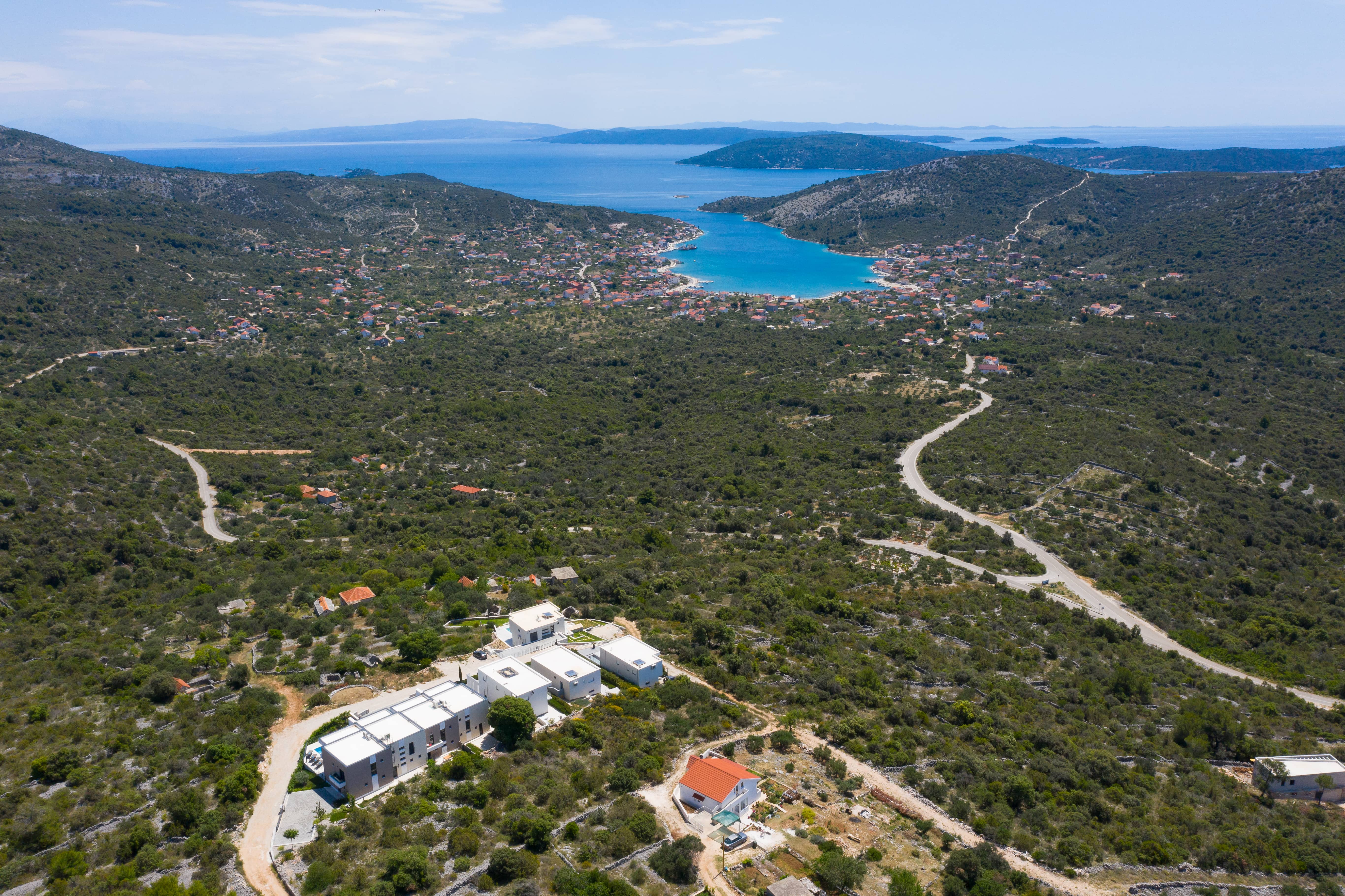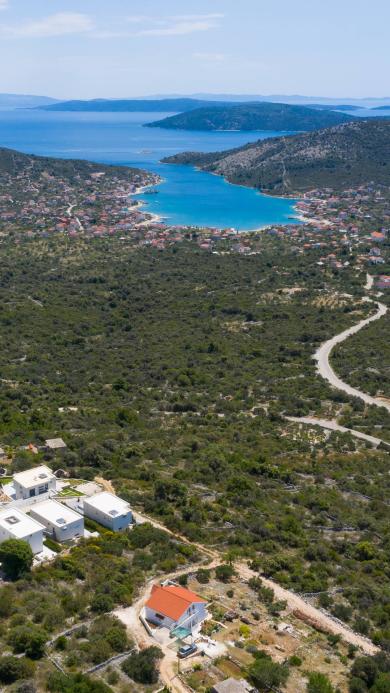 The villas are located in the small fishing village of Vinišće in the Split-Dalmatia county, only 20 km (12.4 mi) from Trogir. Vinišće is situated in a secluded peninsula bay far from the main roads, with beautiful rocky and pebble beaches.

This picturesque place offers a peaceful and pleasant vacation even in the heart of the tourist season. Unlike other over-booked Croatian destinations, Vinišće still hasn't been discovered, which is one of its benefits.

The charm of this place lies in the preserved autochthonous atmosphere. If you take an evening walk around the place, you will hear local music from coffee bars and see fishermen preparing their nets. Therefore, if you want fish on your menu, you can be sure that it is freshly caught.
The villas are located on an elevated site above the village, steeped in silence and Mediterranean vegetation. They are only 700 m (0.4 mi) from the nearest beach or shop. Therefore, we definitely recommend renting a car during your stay in order to fully experience the region. Driving is pleasant as there are usually no traffic jams or crowds. The last section of the road, from Marina to Vinišće, which is 7 km (4.3 mi) long, requires careful driving because the road narrows and thus slowly introduces you to a peaceful atmosphere. If you are looking for a quiet, intimate and small place for a vacation, then Vinišće is for you.
Get in touch!
Call us
We are available workdays, weekends and holidays from 3 - 00 p.m.